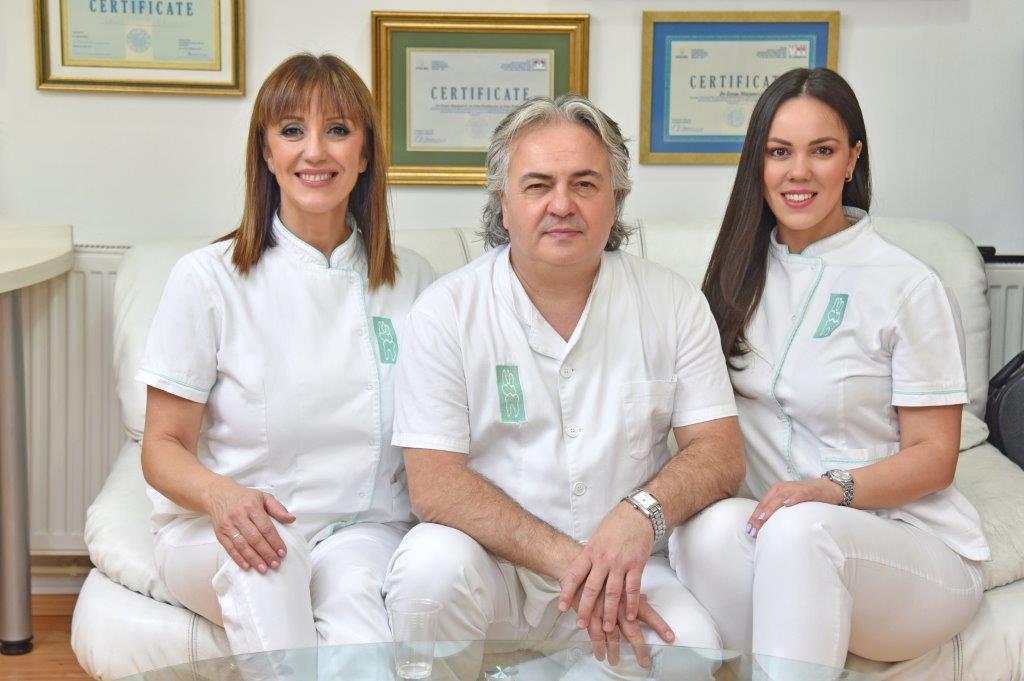 Our services are based on:
Polyvalent therapy for adults and children, with consultations of specialists in various branches of medicine, starting with homeopathy, psychologists, hematologists, internists, cardiologists, radiologists, etc.
General dentistry – starting from advice on the hygiene of the oral region, trials to the definitive remediation of the complete condition of the oral cavity, removal of soft and firm deposits, bleaching, sealing, extraction, endodontics, etc.
Children's and preventive dentistry with extra care, because children and pregnant women are our most valued patients. It is unnecessary to emphasise the sensitivity of children and pregnant women, bearing in mind the apprehensiveness of most patients, towards our work.
Some of the benefits of using lasers in dentistry:
Work done on soft tissue with lasers do not require seams (Gingivectomy, Gingivoplasty, Frenulectomy).
Periodontal interventions do not require anesthesia or antibiotics (EmunDo therapy).
It reduces bleeding, because high-energy beam of light helps in clotting (coagulation) of exposed blood vessels, thus preventing blood loss.
Bacterial infections are reduced to a minimum because the high-energy beam sterilises the area on which it is operated (Perimplantitis, treatments of the infected root canal, Gangrene).
Damage to surrounding tissue is minimal.
The wounds are healed faster, and the tissues can regenerate.
Prosthetics with a slight accent to fixed prosthetics, metal-ceramic crowns with steel and platinum-gold, non-metallic – Zircon – Oxide substrate, surely !!!
Acrylic prostheses worn by implants, with different atechmen, locators, metal bars are part of our offerings.
Implant therapy is the result of thorough analysis and work, where, first of all, the assessment of the severity of the case of each implant patient is based on consultations with domestic and foreign experts in several medical fields.
Wherever possible, in the rehabilitation of patients without teeth, we apply the concept – Solid Tooth in One Day "All on 4".
All applied knowledge is recommended by the European Association of Implantologists BDIZ EDI and the EU Committee.
Complete record keeping, patients cards, appointments, as well as digital RÖNTGEN of teeth and other facial and head structures are also available to every patient, who of course has the right to have a complete insight into the work done.
Medical – dental tourism is an area that gets more and more attention. In the world of global economic crisis, we are entering the dental market world proud our Serbian, national origin, and taking pride in the Vojvodina, multiethnic, well-meaning mentality which is unique to Novi Sad.
… Gastronomy, Dentistry, Art …… .CHEERS!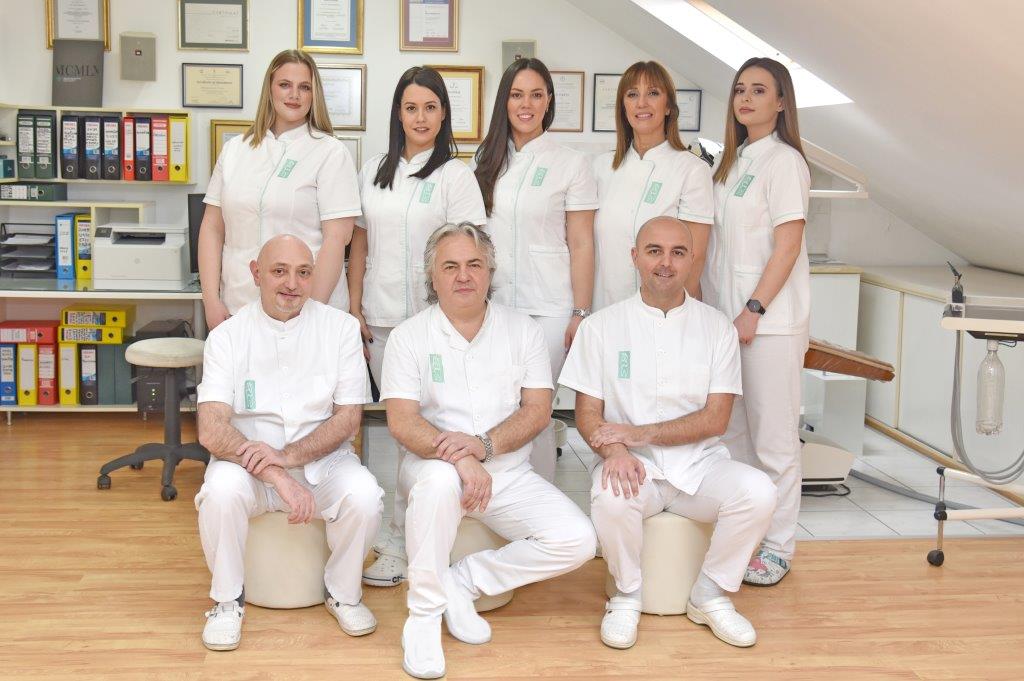 Sofija Grujić                   – dental nurse
Marijana Vojinović         – dental nurse and financial manager
Dr. Teodora Marjanović  – dentist
Dr. Biljana Marjanović    – specialist in pediatric and preventive dentistry
Dejana Dejanović           – dental nurse
Tomislav Milei               – dental technician
Dr. Zoran Marjanović      – President of the Dental Section of DLV-SLD and Vice President of USSI EDI
Dr. Dušan Antić              – dentist